Our Dallas pest control services work wonders for our customers. Whether you have a home, business, medical office, restaurant, or public building pests always seem to find ways to get inside and wreak havoc. No one wants to have pests. People have taken extreme measures in order to not have them. We have all seen the funny YouTube clips of people screaming or running away from a pest or the television shows and movies that depict pest control service professionals as exterminators using thick white fogs of toxic pesticides. These instances can be dangerous when people panic and practices using toxic pesticides are harmful for the environment, as well as dangerous for you, your family, and pets.
Exterminators and the use of toxins are often referenced in films. The critically acclaimed movie, Parasite, was produced to demonstrate inequality issues as well as issues associated with sub-level housing such as floods. Its message is serious. Parasite is a culturally and internationally acclaimed film that carries great significance with its meaning. While it is an excellent film, it is important to note that it is not for the faint of heart and it may not be suitable to watch with the entire family. It is not a movie you watch if you want to walk away feeling super happy. If you have not seen it, be sure to read about it before making the decision to watch it.
Now you might be thinking to yourself: How in the world does Parasite, a critically acclaimed international film, relate to pest control in Dallas? It surprisingly relates to Dallas pest control both literally and figuratively. It is important to note that the following positions presented on Parasite are simply through a pest control lens and focuses on the scenes depicting pest control. Please note that this article is not ignoring nor making light of the film nor its themes, but simply exploring this film through a unique lens to demonstrate an interesting perspective.
Pest control is brought up many times throughout Parasite. Several scenes depict exterminators fogging the streets to reduce pest populations via the use of toxic fog. Other scenes reveal the dislike of pests such as cockroaches and the need to call a pest control expert out to your home to handle the issue. However, something many people do not realize is that pest control services are not merely a luxury, but a necessity as pest control relates directly to public health. Parasite, knowingly or unknowingly, demonstrated an inequality where safe pest control measures may not be available to all around the world.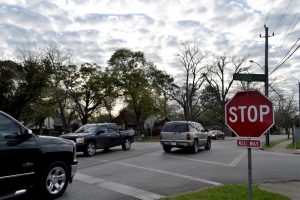 The Kim's, a modest family living in a city in South Korea, live in a crowded neighborhood among many restaurants and neighbors. Their home is located sub-street level and from the film it appears that the street-level windows are kept open quite frequently. This fact combined with conducive conditions of the surrounding area, which can be found in Dallas, indicates that pests would be likely to see harborage in the Kim's home.
An early scene then depicts an insect on the kitchen table. The Kim's clearly do not want in their home and eliminates it. Shortly after, an exterminator starts fogging the streets right near their home. Mr. Kim tells his family to leave the windows open for "pest control" in their home. As the fog enter their home through the windows, the entire Kim family immediately starts to cough. Believe it or not, fogging or 'bug bombs' are far more dangerous than they are effective. Typically, these methods do not kill all pests. They only affect surface level pests. Conditions such as these should not happen to anyone, especially in modern times with the knowledge the world has regarding toxic pesticides and proper safety measures.
Does environmentally safe methods/eco-friendly pest control work?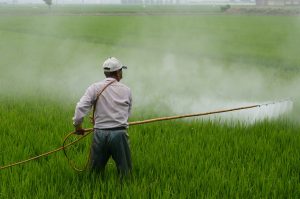 Toxic gasses should kill bugs way faster than natural organic pest control treatments in Dallas, right? No. As explained above, broad-spectrum, non-targeted pest control treatments usually kill surface pests while adding all sorts of bad things into your environment. Our methods for natural organic pest control in Dallas homes and businesses are not only safe but were developed to be far more effective than a bug bomb. Unfortunately, even in modern times, many of the pesticides used are highly toxic and companies and municipalities all over the world continue to use toxic materials to fight pest infestations even with better alternatives available. Eco-Safe Pest Control utilizes proven strategies and materials to keep pests under control and out of your Dallas home. So yes, environmentally safe, green, natural, and organic methods really do work. One important note: When you are calling a green pest control company, always ask to see the label because sometimes green pest control is not truly green.
How does green pest control work?
Understandably, some Dallas residents feel more confident in using more toxic or conventional methods – after all pests can spread diseases, contaminate food, and damage homes and businesses; however, more toxic does not mean more effective in the world of controlling pests. Eco-Safe utilizes the power of nature which have worked for millions of years. For example, one-way nature wins the war against pests is that specific essential oils contain very strong octopamine blockers. Octopamine blockers are equivalent to someone walking into a material and losing all their adrenaline, forever. EcoSafe® products utilize many different essential oils that feature potent octopamine blockers. Products such as these combined with effective service methods equates to very effective green pest control treatments.
Why does it matter which pest control company my neighbor uses for their pest control services in Dallas or Fort Worth?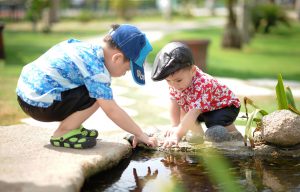 Imagine you want your backyard and the area around your home to be as safe as possible for your pets, children and family. This is one of the main reasons our customers choose us to help with fire ants, mosquitoes, and other pests. Now imagine that a next-door neighbor also wants to rid their yard of mosquitoes or fleas, so they hire a company that uses toxic materials to fog for mosquitoes or treat for fleas. Pesticide drift and displacement can happen. Fog travels where it wants to travel when applied in any open environment. Soil, grass, sidewalks, and streets are all connected. If it is calm, windy, rainy, or if you throw a Frisbee or ball a little too far, your neighbor's grass easily becomes an extension of your own lawn as well as the water that puddles up next to your curb is a mixture of many different areas.
Furthermore, is effectiveness. Many pest control companies in Dallas still rely on pest control methods that push pests away, instead of taking care of pests at the source. Fire ants are an excellent example. Their mounds are often much larger than you would think, and they can easily be pushed to relocate versus eliminated. When repellent or ineffective treatments are used, fire ants may seem to be gone after treatment but can relocate onto your neighbor's property or end up inside your home. Yikes!
Why call a professional Dallas pest control company like Eco-Safe?
Let's face it, there are many companies you can choose from when it comes to Dallas pest control. Eco-Safe Pest Control has been providing pest control services for over three generations and six decades to homes and businesses all over Dallas and Fort Worth. Our customers are not numbers to us, but part of the family; thus, we take the time to ensure all our customers are happy with our services. DIY pest control can be a great option, but it can also easily become frustrating and expensive. Another reason our customers love us is that we will not lock you into a pest control contract. We believe you should only continue to use a pest control company because you want to, not because you must. Plus, Eco-Safe offers free pest inspections and offers emergency service.
In addition to its main motives, Parasite reaffirms the significance of safe pest control services as a necessity for all. Whether one lives in a mansion or a modest home – pests do not discriminate. Mrs. Park wanted to call a pest control company to treat her mansion due to the possibility of roaches. The Kim's left their window open to help control pests as high-quality pest control services can be expensive. If you live in Dallas or Fort Worth, please know that you do not have to choose between affordable or natural organic pest control services – you can get both with Eco-Safe. Our goal is to redefine the pest control industry so that it utilizes safer practices with better results. We are here to help keep your home, business, family, customers, and pets safe and happy. Call or text us at 214-358-5201 today. If you liked this article, please visit @ecosafe on Facebook and give us a shout-out. We are excited to be of service to you!